It's Here- Easy Baking Tub! New and Improved
The Domino® Granulated Sugar Easy Baking Tub is a game-changer for bakers out there. It allows you to easily scoop, stack, and store our premium quality and expertly crafted sugar. Even better is that it's made using 28% less plastic than our previous round canister, making it lighter and easier to transport. This yields significant reductions in our climate influence across the supply chain throughout our revised shipping channels. When you can put a high-quality sugar brand in your pantry that is always looking for ways to be more sustainable for future generations and for the planet, that's the ultimate win-win.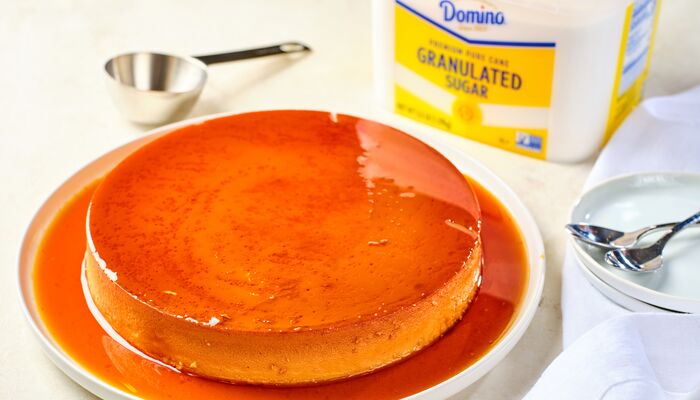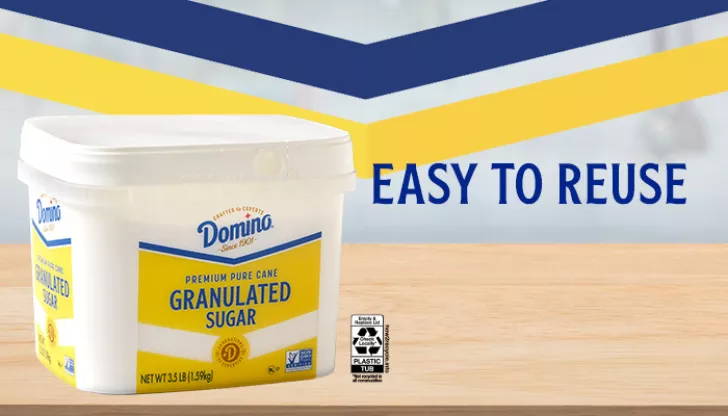 Reusable and Recyclable
Domino Easy Baking Tub can be easily refilled and reused for continued convenience. The tub also provides instructions on how to responsibly recycle the container.
Added Value
The Domino® Granulated Sugar Easy Baking Tub makes in-home baking more convenient. The Easy Baking Tub is easy to open and clicks closed for confident resealing. Sugar is scoopable directly from the tub and can be easily leveled when scraped against the lid. The tub's rectangular shape makes it easy to store in the cupboard or pantry.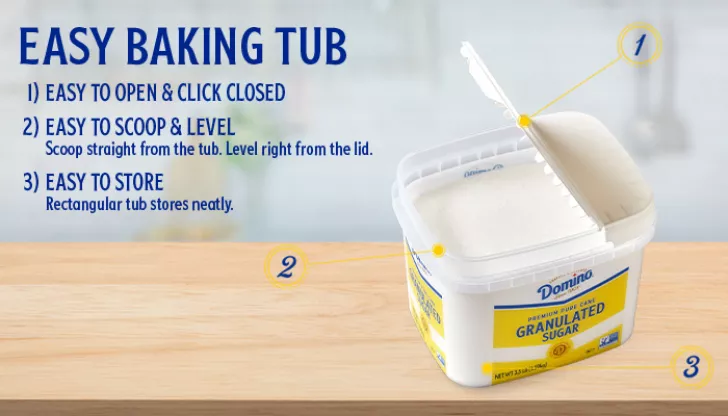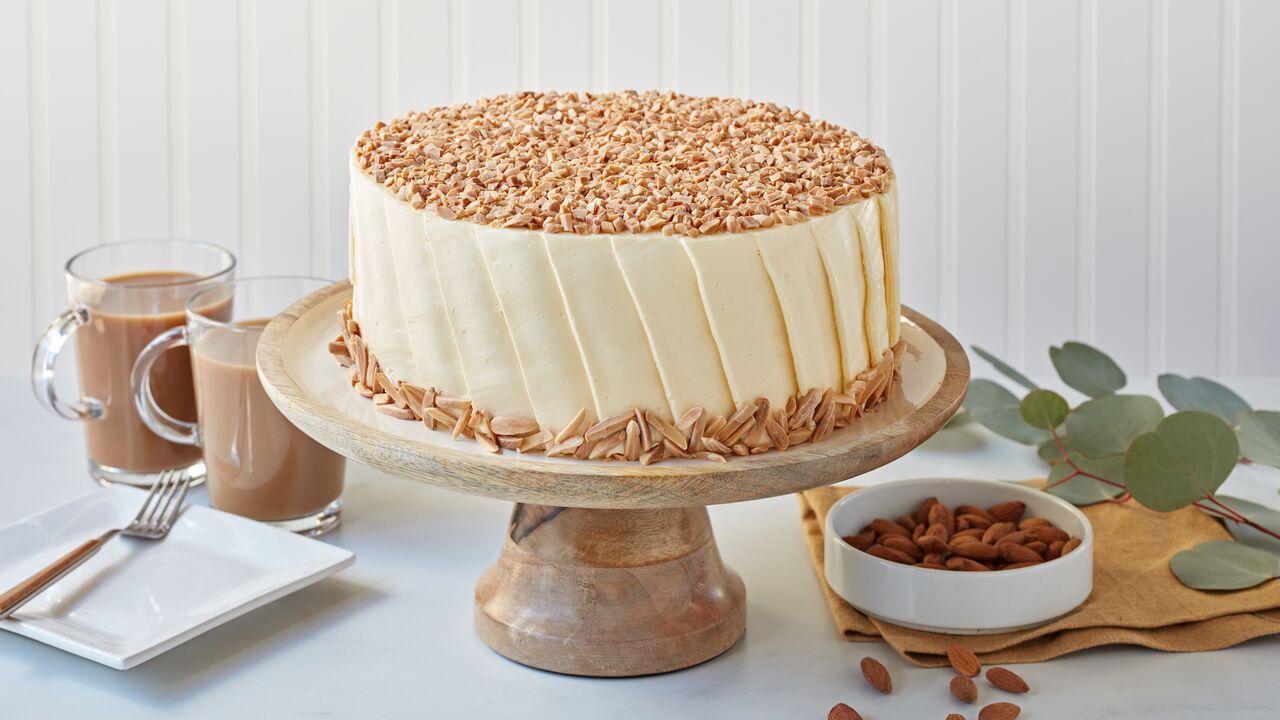 BAKE LIKE A PRO
Sign up for the Domino® Sugar newsletter, and we'll keep your inbox stocked with recipes that you can use with your Easy Baking Tub in addition to professional baking tips, offers and more.
Start Baking