Powdered Sugar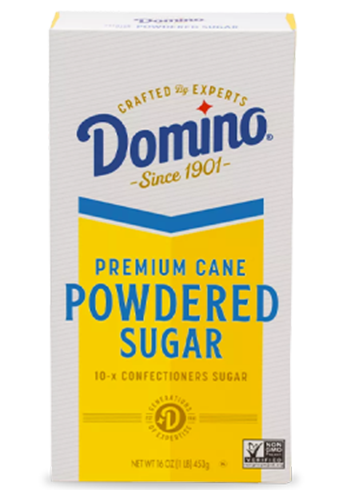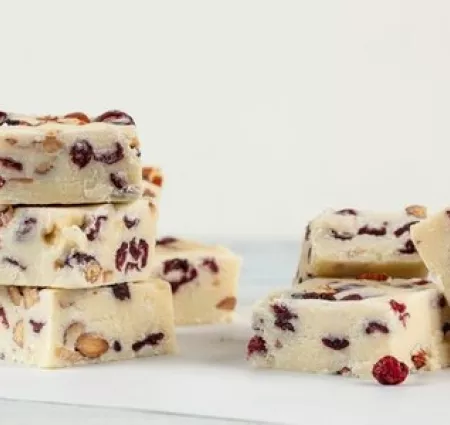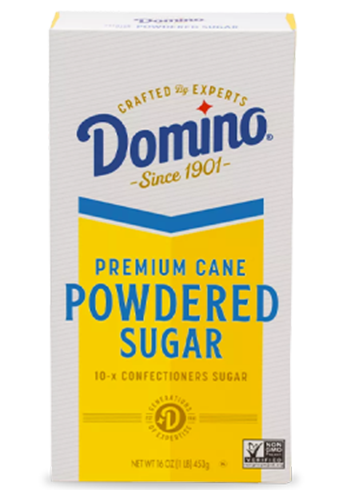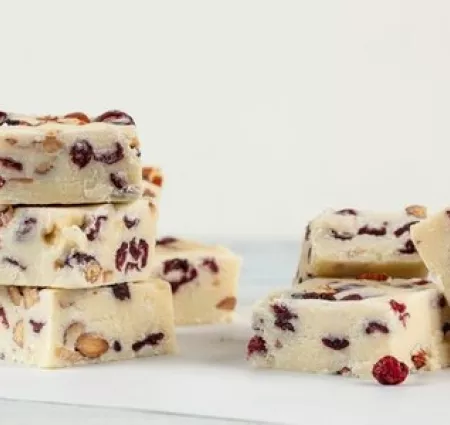 When the recipe calls for a fine consistency and an exceptionally smooth texture, only Domino® Powdered Sugar will do. Our light and sweet sugar is made by grinding granulated sugar into a smooth, soft powder that is perfect for mixing, stirring or sprinkling onto your favorite treats. Whether you are preparing fluffy buttercream frosting, decadent fudge or a sweet glaze, you can trust Domino® Powdered Sugar for a smooth, professional finish every time.
Is your sugar gluten-free?
None of our sugar products contain gluten.

Are your products free of allergens?
Our products do not contain and are not packaged on equipment that handle any of the 9 major allergens identified by the FDA. All our ingredients are labeled on our packages.
Our Sugars
From superfine powdered sugar to deep dark brown, Domino® Sugar makes the quality ingredients you want for all of your cooking and baking needs.
Light Brown Sugar

Golden Sugar

Pourable Light Brown Sugar Flip Top Canister

Granulated Sugar Easy Baking Tub

Dark Brown Sugar