The Best of the Season
Crème Brulee Cake

YIELDS: 8-10 servings

Puff Pastry Christmas Tree

YIELDS: About 6 servings

Gingerbread Brownies

YIELDS: Servings 16 brownies

Peanut Butter Blossoms

YIELDS: 40 cookies

Peppermint Martini

YIELDS: 2 drinks

Angel Food Cupcakes with Whipped Cream and Berries

YIELDS: 12 cupcakes
Trust Domino® to deliver quality, consistency and results that only a century of experience can bring. Because when you do, you'll witness The Domino® Effect for yourself.
LEARN AND DISCOVER
Invite Your Elves To Join In The Baking
The experts at Domino® Sugar know everything about baking…including how to get kids in on the act in a safe and stress-free way. So, they've put together some of their best tips, tricks and advice to help you have a great time baking with kids of any age this holiday season. Happy holidays, and have fun!
Holiday Baking With Kids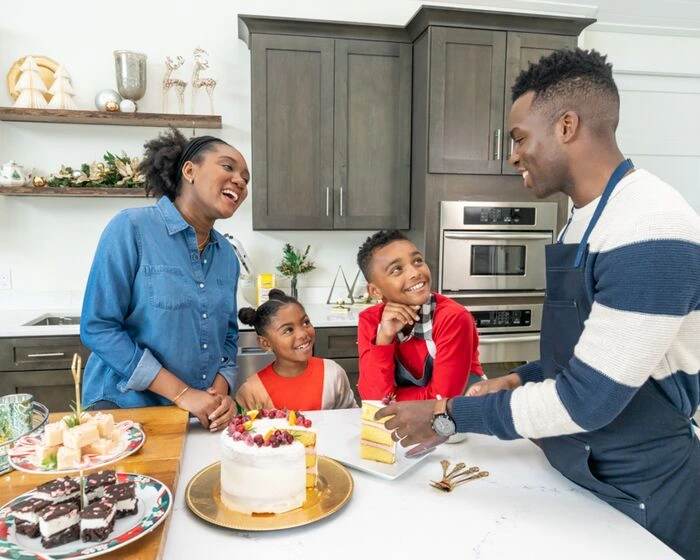 THE DOMINO® FAMILY OF SUGARS
From superfine powdered sugar to deep dark brown, Domino® Sugar makes the quality ingredients you want for all of your cooking and baking needs.
Light Brown Sugar

Golden Sugar

Pourable Light Brown Sugar Flip Top Canister

Granulated Sugar

Dark Brown Sugar