Ingredients
Cake
4 Large Eggs
1 cup Domino® Light Brown sugar
1/2 cup Domino® Granulated sugar
1 cup Vegetable oil
15 ounces Pumpkin puree
1 tbsp Pumpkin spice
2 cups All-purpose flour
1/2 tsp Salt
1 tsp Vanilla extract
2 tsp Baking powder
Frosting
8 ounces Cream cheese, softened to room temperature
1/2 cup Unsalted Butter
2 cups Domino® Powdered Sugar
1 tsp Vanilla extract
Prep Time: 20 minutes / Cook Time: 25 minutes / Yields: 16 bars
Cake
---
Step 1
Preheat the oven to 350°F and grease a 9×13 inch baking pan.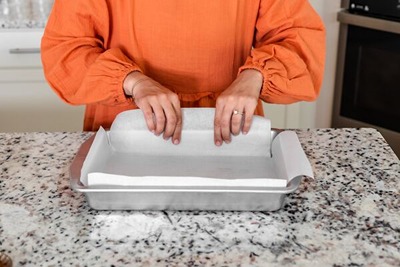 Step 2
Whisk the flour, baking powder, salt, and pumpkin spice in a large bowl. Set aside.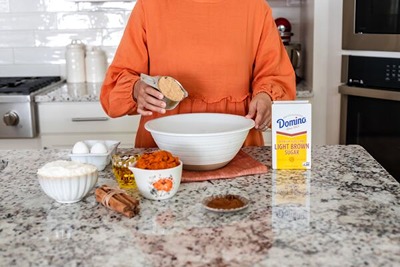 Step 3
In a separate bowl, add light brown sugar and granulated sugar. Crack the eggs into the sugary mix. Whisk the eggs and sugar with an electric mixer until they are light and foamy, then add the pumpkin puree, vegetable oil, and vanilla extract. Mix until well combined.
Step 4
Pour the wet ingredients into the dry ingredients and use a mixer or whisk until thoroughly combined.
Step 5
Pour the batter into the prepared sheet cake pan and spread it evenly. Bake in the preheated oven for about 25-30 minutes, or until a toothpick inserted into the center comes out clean. Once the cake is done, remove it from the oven and let it cool completely in the pan.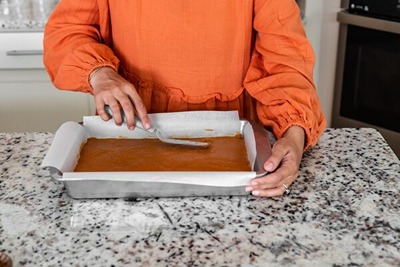 Cream Cheese Frosting
---
Step 6
In a bowl, beat the softened cream cheese and butter until smooth and creamy. Gradually add the powdered sugar, one cup at a time, while continuing to mix. Add the vanilla extract and beat until the frosting is smooth and well combined.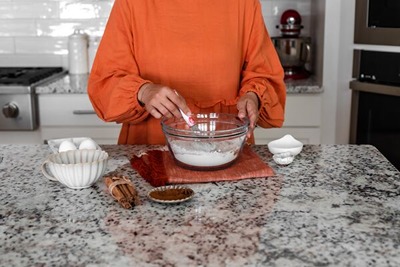 Step 7
Once the cake is completely cooled, spread the cream cheese frosting over the top of the cake. Cut the cake into squares and enjoy!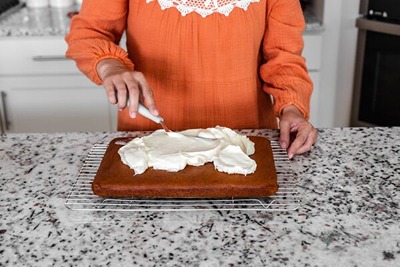 Additional Tips
Feel free to adjust the spices and sweetness levels to your taste preferences.
You can optionally garnish the cake with a sprinkle of ground cinnamon or chopped nuts for extra flavor and decoration.