Thanksgiving timing tips
For a successful Thanksgiving, start early—a month early. By starting to get ready in late October, you can have most of the heavy lifting done beforehand—except for lifting your gorgeous meal from the oven to the dinner table. 
1. October —Planning & Organization
Before Halloween is even over, give Thanksgiving a bit of thought. It may seem premature but prepping early will yield benefits later. Some things to sort out in October include: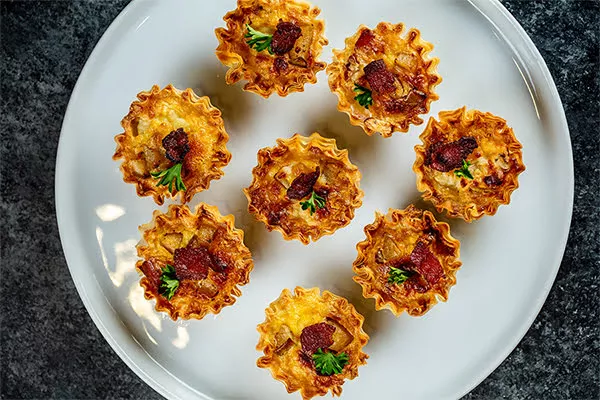 Plan your guest lists, including making sure you have up-to-date contact information for those you'd like to invite.
Compile your recipes using our Thanksgiving Menu Planner. This will help you map out each course from our Mini Pear, Bacon & Blue Cheese Quiches as appetizers to our Southern Pecan Pie for dessert. 
Take inventory of your kitchen equipment and supplies so you know what's already on hand and what you'll need to purchase. This can help you save money by allowing time to look for sales and deals.
2. Early November—Equipment & Décor 
Approximately 4 weeks before Thanksgiving, follow up on that inventory you took of your kitchen. In addition, now's the time to get creative and plan out the theme for your event's décor. Once you know what you need and have a vision in mind for your aesthetic, you can shop around for:
Equipment should include at least the following in order to make Thanksgiving cooking and baking a breeze:
Meat thermometer
Racked roasting pan
Food processor
Carving board
Baking sheets
Heavy-duty aluminum foil
A sturdy rolling pin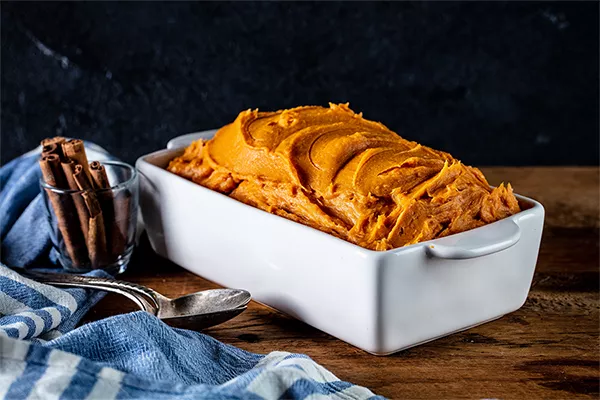 Décor can be more varied, and depends largely on how ornate, minimalist or eclectic you want to be. Some items sure to give your tablescape a fresh fall look are:
Earth-tone blankets to be used as cozy-looking tablecloths perfect to place your Ham with Apple Glaze and a side of Mashed Candied Sweet Potatoes upon.
Small frames to use as personal, photographic place settings.
Varied dishware, utensils and stemware to give your table an informal, inviting appearance that's stylish but never stuffy.
3. Mid-November—Shopping, Chopping & Kneading
Now's the time to visit your local supermarket or farmer's market to stock up on the fruits, vegetables and other ingredients that will be the star of your holiday feast.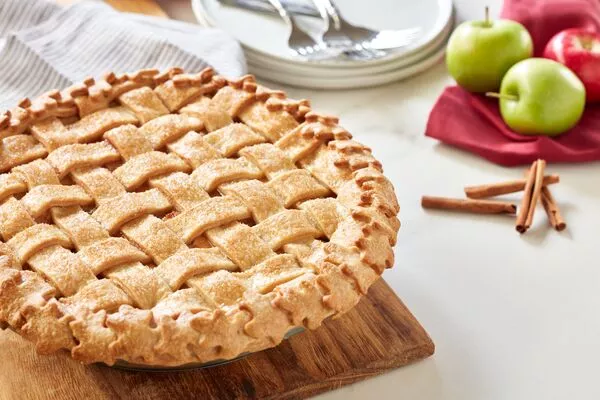 Once you've shopped, you can also do the following prep at this time:
Slice, chop & mince ingredients that keep well either in the fridge or freezer, such as garlic, nuts, herbs and onions.
Mix, knead & freeze doughs and crusts you'll need later for your Apple Pie, Brown Sugar Sweet Potato Pie or any breads you intend to bake.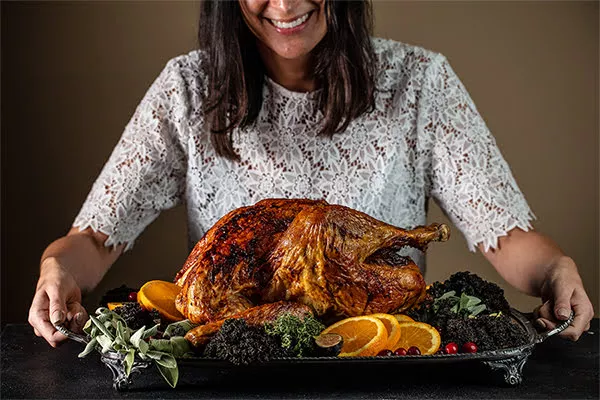 4. Late November— The Home Stretch
During this final week, one of the first things you'll want to do is make sure the turkey you intend to serve has plenty of time to thaw. The safest way to do this is to place it in the refrigerator and let it thaw slowly, which can take up to 7 days for a large bird. And remember, you'll want to brine your turkey ahead of time to assure it's moist and juicy before you cook it and apply our Brown Sugar and Orange Turkey Glaze.
Go ahead and set your table a day in advance, put cold beverages in the fridge or on ice in a well-insulated cooler and get everything ready to welcome your guests. That way, once they arrive you can spend as much time with them as possible.
Recipes to Give Thanks For
Tiramisu

Sweet Potato Meringue Trifles

Brown Sugar Glazed Baked Brie

Brown Sugar Sweet Potato Pie

Brussels Sprouts with Crispy Bacon and Balsamic Vinaigrette